Have you heard? North Devon has become the 12th location from around the globe to be selected as a World Surfing Reserve. 
The international designation recognises and celebrates the area's outstanding quality surfing beaches and brings together the local community and experts in actions to protect them. Joining an exclusive list of World Surfing Reserves that includes Malibu and Santa Cruz in California, Ericeira in Portugal, the Gold Coast, Manly and Noosa in Australia, Punta de Lobos in Chile, Huanchaco in Peru, Guarda do Embau in Brazil, and Bahia de Todos Santos in Mexico, North Devon has been recognised for its high quality and diversity of surf breaks. The area has also been recognised for the unique natural beauty of its surroundings, its historic surf culture, and its importance to the wider community.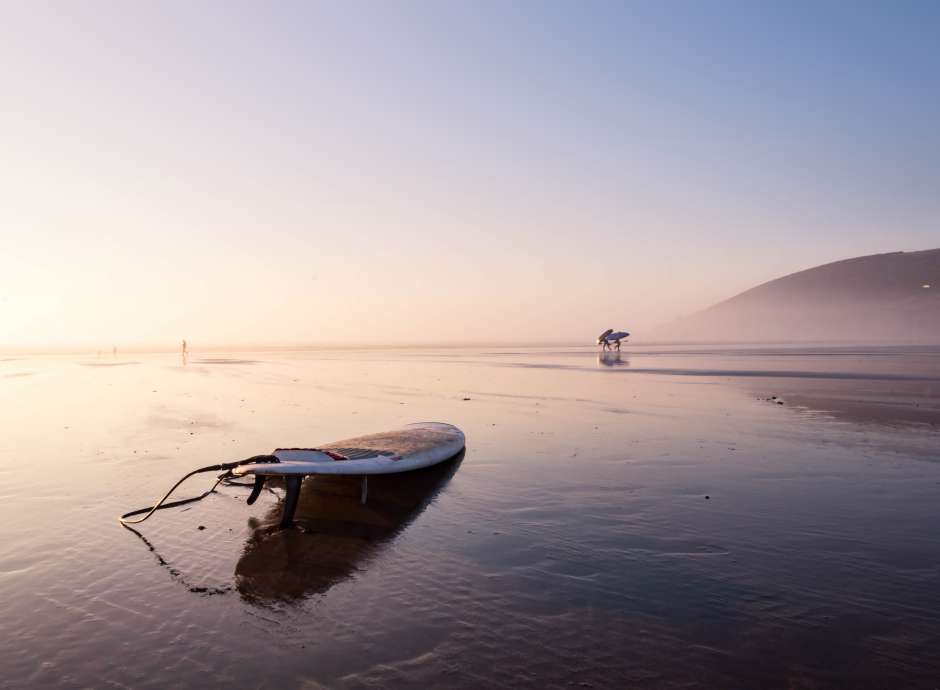 First of its kind

In the UK

The reserve is the first of its kind in the UK and only the second in Europe. It is also the first-ever cold-water World Surfing Reserve, with many of the best waves arriving in the winter season.

The North Devon World Surfing Reserve covers a world-class surf zone stretching across approximately 30 km of coastline. Its high density of outstanding surf, at iconic breaks such as Saunton and Croyde and Lynmouth, caters to wave-riders from beginner to expert.

All of us at The Barnstaple Hotel are super excited to hear that North Devon has become a surfing reserve since we know first-hand how incredible surf trips in our corner of the world can be. Whether you're a seasoned pro, looking to hone your skills or ride your first wave, a surf trip to Saunton, Woolacombe or Croyde is a must. 
Scroll