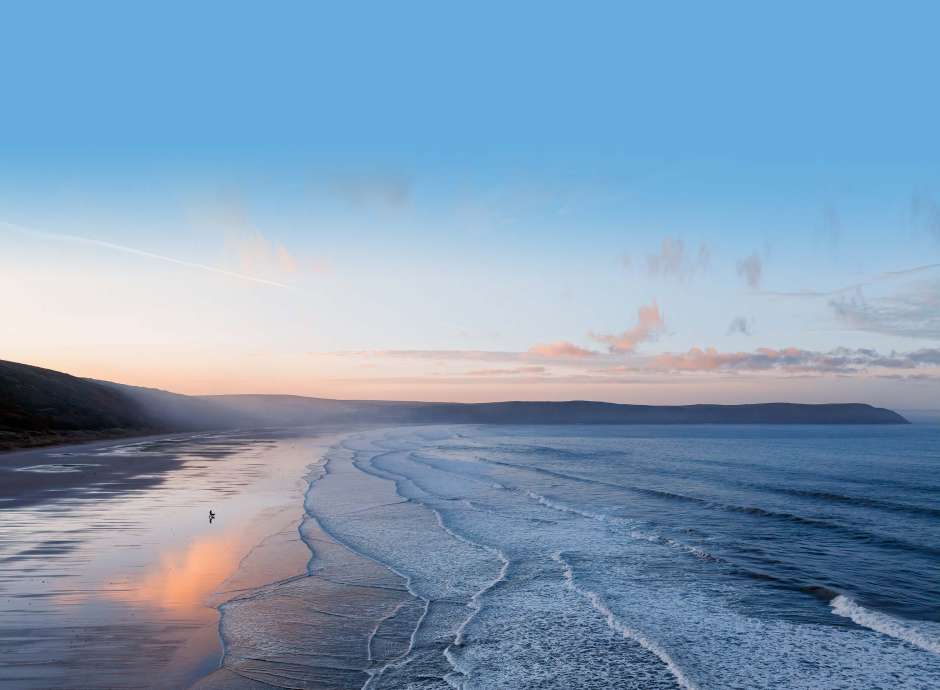 Protecting, Improving

& Loving Our Planet

Just like you, we love our cosy corner of the world that we call home and we are doing everything we can to ever improve it, not just for our benefit but also for future generations to come. Devon and Cornwall is renowned for its outstanding natural beauty, with sweeping landscapes, breathtaking coastlines and lush green countryside, there's no wonder why it's one of the top holiday destinations in the world and we, as proud locals to the area, want to do what we can to protect it. 

Sustainability and reducing our carbon footprint is at the forefront of the Brend Collection. We have a dedicated team working behind the scenes who continuously look at how we can change, improve and better our systems to reduce our carbon footprint, plastic waste and environmental impact.
Scroll
Recycling
Across all of our luxury hotels, we recycle metal, glass, plastic, card and paper and almost all our waste is recycled or reused. This has had an outstanding effect by diverting more than 95% of our waste from landfill. 
Food Waste
Naturally, across our 11 hotels we accumulate a large amount of food waste, we use Andigestion which makes all of our food waste into renewable energy.
Renewable Energy
We have started implementing renewable energy solutions across our hotels, with Solar Thermal at The Victoria Hotel and The Barnstaple Hotel heating their own water with PV installation which also reduces day time usage. Along with The Saunton Sands Hotel now functioning on 70% renewable energy created from their Biomass wood chip boiler.
Green Leaders
We have a dedicated team, working in and around the hotels on our Environmental Action Plan which is ever-improving and changing to better our sustainability. Along with our own full-time environmental team who work to drive initiates, continually monitor our energy use and improve our carbon footprint and waste.
Carbon Emissions
We have reduced our carbon emissions by an incredible 6000 tonnes in the last 10 years and we continue to conduct a comprehensive review across all areas of our business to reduce our carbon footprint. 
Plastic Waste
Reducing our plastic waste is something that is extremely important to us and we are doing what we can across our hotels to reduce this. Our actions to date include removing all plastic straws, recycling all plastic where possible, switching to plastic-free bags, using reusable plastic containers throughout our kitchens and some of our hotels switching to refillable toiletries.
Biodegradable Straws
We've removed all plastic straws from our hotels and have switched to PLA biodegradable straws and Hay straws which are 100% compostable and made from the wonderful hay you see growing in the fields around you.
Shopping Local
We buy as much of our fish, meat, cheese and vegetables from local supplies, with one hotel being less than 1 mile away from one of their local supplies, we strive to support local to not only better our community but to reduce unnecessary food miles and waste.
Electric Car Charging
We have installed electric car charging points at our hotels to encourage the use of electric cars by our guests.
Low Energy Lights
We use low energy LED lights throughout all our hotels and restaurants.
What you can do to help
We've compiled a list of a few things you can do to help reduce your own waste, whether on holiday or at home. 
Switch off lights when you're not using them
Leave TV on standby (better than turning them off from the walls)
Unplug phone chargers when not in use 
Close the windows when the heating is on 
Turn off taps when you are cleaning your teeth or shaving 
Shower time - showers use a third less of water than a bath 
Cuppa - only boil the amount of water that you need 
Recycle - make sure you recycle as much as possible 
Reusable - pack your water bottle, reusable coffee cup & shopping bags 
Shop local - instead of going to your local supermarket how about your local market? 
Ditch the straws - plastic straws will still be on our planet for 400 years so why not try paper, vege ware or hay straws?