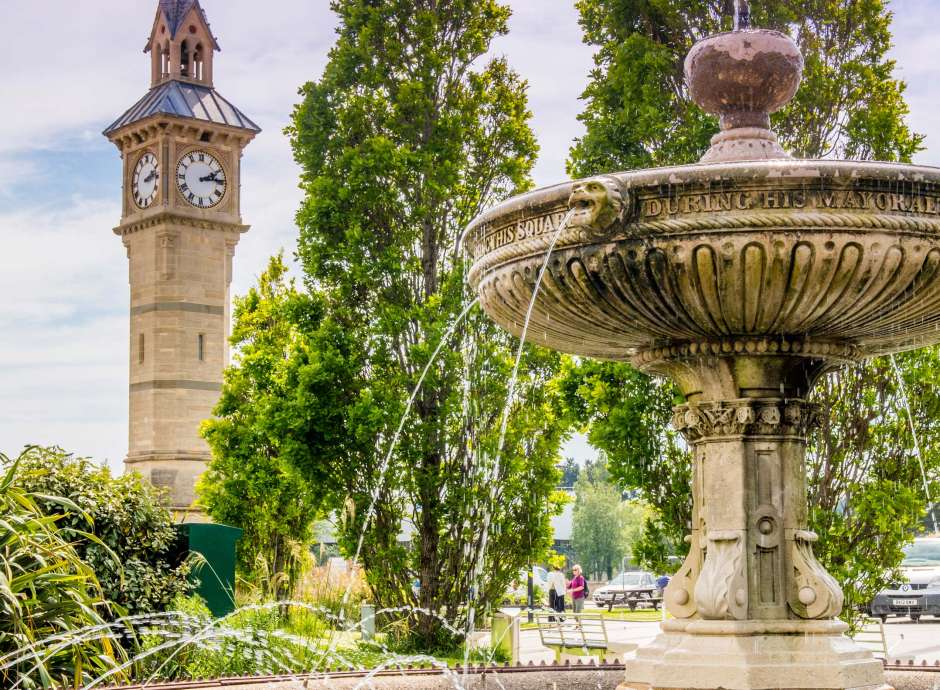 Unveiling the Hidden Gems near The

Park Hotel

Nestled in the picturesque county of Devon, Barnstaple offers a delightful blend of history, natural beauty, and a vibrant cultural scene. If you're lucky enough to be staying at The Park Hotel, you'll find yourself in the heart of this charming town, perfectly positioned to explore all it has to offer.

Whether you're seeking adventure, relaxation, or a taste of local culture, Barnstaple has something to satisfy every traveller's desires. In this blog post, we'll guide you through some of the most exciting and memorable experiences to enjoy while staying at The Park Hotel.
Scroll
1. Immerse Yourself in History at Barnstaple Heritage Centre
Start your exploration by delving into Barnstaple's rich heritage at the Barnstaple Heritage Centre. Located just a short distance from The Park Hotel, this fascinating museum offers insights into the town's past through engaging exhibits and displays. Discover the history of Barnstaple's maritime traditions, its role in the wool trade, and the local railway heritage, all while gaining a deeper understanding of the town's cultural significance.
2. Wander Through the Pannier Market
Just a stone's throw away from The Park Hotel, you'll find the vibrant Pannier Market, a treasure trove of unique local products, antiques, arts, crafts, and delicious treats. Meander through the market's charming aisles, chat with friendly traders, and immerse yourself in the lively atmosphere. It's a perfect opportunity to pick up souvenirs, sample regional delicacies, and support local businesses.
3. Explore the Natural Beauty of North Devon
Barnstaple is a gateway to the awe-inspiring landscapes of North Devon. Rent a bicycle and embark on a scenic ride along the Tarka Trail, a 180-mile cycling and walking route that meanders through stunning countryside, along rivers, and through picturesque towns and villages. Alternatively, take a short drive to Exmoor National Park, where you can embark on breathtaking hikes, enjoy panoramic views, and encounter fascinating wildlife.
4. Relax at the Beaches
Indulge in the sun, sand, and surf at the nearby beaches of Barnstaple. Saunton Sands, Croyde Bay, and Woolacombe Beach are all within easy reach and are known for their pristine stretches of sand and excellent surfing conditions. Spend a leisurely day sunbathing, building sandcastles, or trying your hand at catching some waves. The coastal beauty of North Devon is sure to leave you feeling refreshed and rejuvenated.
5. Delight in Local Cuisine
No trip to Barnstaple is complete without savouring the delicious local cuisine. Treat your taste buds to a feast of fresh seafood, traditional cream teas, and hearty West Country specialities. Explore the town's charming pubs, bistros, and restaurants, and sample mouthwatering dishes made from locally sourced ingredients. Don't forget to try the famous Devonshire clotted cream—an indulgence you won't soon forget.
As a guest at The Park Hotel in Barnstaple, you are perfectly positioned to embark on a remarkable journey of discovery. Immerse yourself in the town's rich history, wander through vibrant markets, explore the stunning natural landscapes, and savour the flavours of local cuisine. Barnstaple offers an enchanting blend of culture, adventure, and relaxation, making it an ideal destination for every traveller. So pack your bags, book your stay at The Park Hotel, and get ready to create lifelong memories in this captivating corner of Devon.