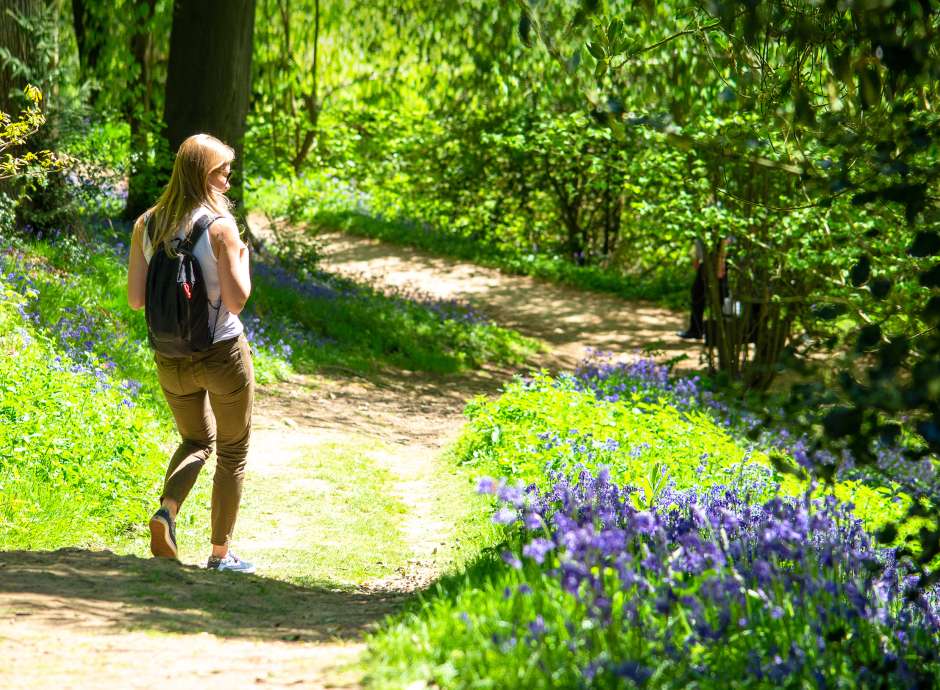 Lace-up your

Walking shoes

Nestled in the picturesque county of Devon, Barnstaple is a charming town that offers a delightful blend of natural beauty, history, and vibrant culture. If you're fortunate enough to be staying at The Park Hotel during your visit, you'll find yourself perfectly situated to embark on memorable walks that showcase the best of this captivating region.

Lace up your walking shoes and join us as we explore five enchanting walks to discover in Barnstaple.
Scroll
1. Taw Trail and Castle Walk
Start your walking adventures with a leisurely stroll along the Taw Trail, which follows the tranquil River Taw. Begin at The Park Hotel and meander along the riverbank, taking in the serene atmosphere and picturesque views. Continue along the trail until you reach the Barnstaple Castle Mound, where the historic castle once stood. Climb to the top for panoramic vistas of the town and river, and immerse yourself in the area's rich heritage.
2. Rock Park and the Victorian Heritage Trail
Step back in time as you explore the Victorian Heritage Trail, beginning at Rock Park. This beautifully landscaped park offers a peaceful setting for a leisurely stroll. Follow the trail markers and discover architectural gems, such as the Queen Anne's Walk and the Barnstaple Guildhall. Along the way, learn about the town's fascinating history and the contributions of its Victorian residents. This walk provides a captivating blend of natural beauty and cultural insights.
3. Fremington Quay and Instow Beach
For a longer adventure, head north of Barnstaple to Fremington Quay, where the Tarka Trail begins. Follow this scenic path as it winds along the estuary, surrounded by picturesque landscapes and abundant wildlife. Arriving at Instow Beach, take a moment to relax on the sandy shores or indulge in a refreshing drink at one of the waterfront cafés.
4. Arlington Court and Carriage Museum
Immerse yourself in the captivating beauty of Arlington Court and Carriage Museum, located a short drive from Barnstaple. Explore the estate's stunning gardens, wooded walks, and peaceful lakeside paths. Discover the impressive collection of horse-drawn carriages in the museum and gain insight into the history of transportation. With its grand architecture and serene surroundings, Arlington Court offers a tranquil escape for nature enthusiasts and history buffs alike.
5. Codden Hill Circular Walk
For a more challenging and rewarding adventure, embark on the Codden Hill Circular Walk. Start at the village of High Bickington, a short distance from Barnstaple, and ascend to the summit of Codden Hill. Marvel at the panoramic views of the rolling countryside and the picturesque villages below. This walk offers a true taste of the region's rural charm, with its meandering lanes, hedgerows, and patchwork fields. Pack a picnic and take your time to soak in the tranquillity of the surroundings.
Barnstaple and its surrounding areas offer a treasure trove of natural wonders, historical landmarks, and cultural gems waiting to be discovered. When staying at The Park Hotel, you have the opportunity to explore this captivating region through a variety of enchanting walks. From riverside trails to heritage paths, each walk provides a unique glimpse into the town's history, beauty, and charm. So, put on your walking shoes, breathe in the fresh Devonshire air, and allow yourself to be