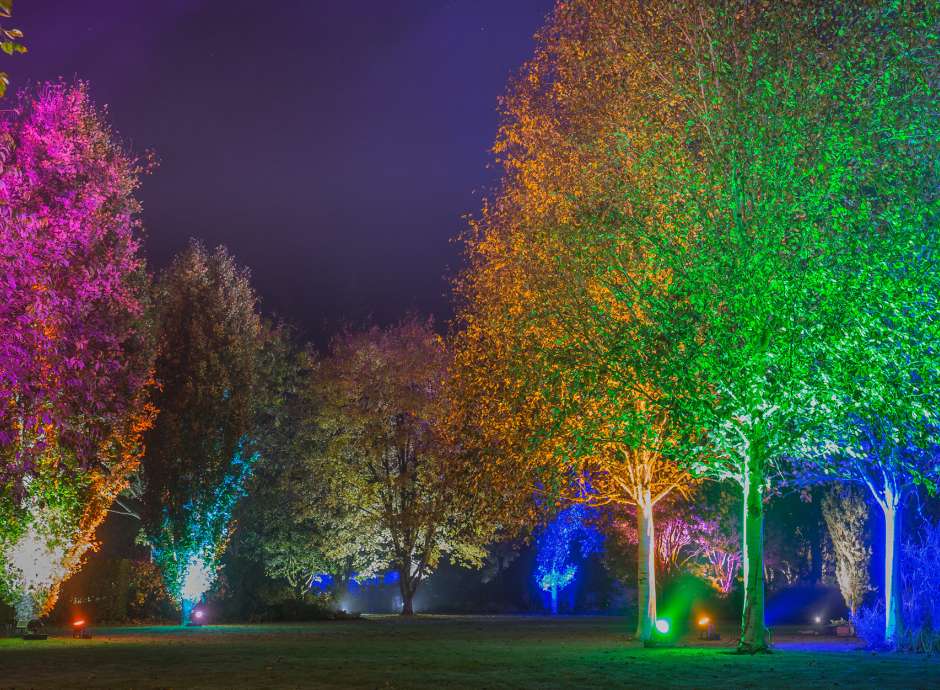 A Dazzling Garden

Illumination Experience

16th November - 16th December
Thursday - Saturday, 4.40pm - 8.30pm

20th - 30th December
Wednesday - Saturday, 4.40pm - 8.30pm

RHS Rosemoor Glow Nights offer a magical escape into the realm of illuminated wonder. As twilight descends, the gardens transform into a breathtaking spectacle of lights and colours, captivating all who visit. Visitors can meander through the enchanting illuminated trail, taking in the beauty of meticulously designed light displays that adorn the landscape. This year's event promises an extended trail for an even more immersive journey.

With nightly entertainment to complement the dazzling visuals, RHS Rosemoor Glow Nights provides an unforgettable experience that combines the spirit of the season with the beauty of nature. Be sure to secure your tickets in advance to partake in this extraordinary event.

Tickets must be purchased in advance, click the link below. 
Scroll