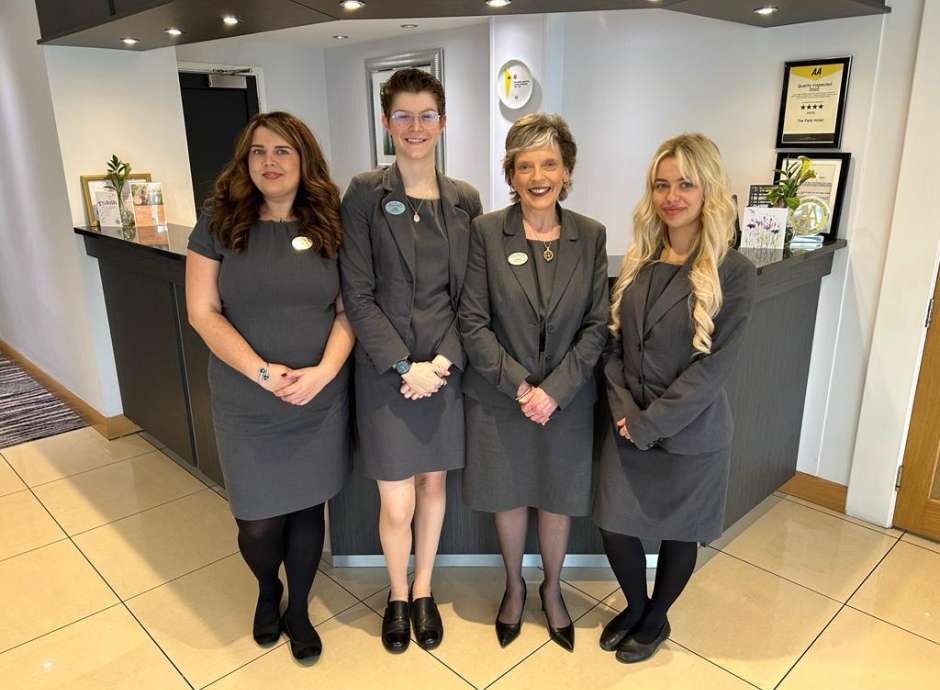 Inspiring

Excellence

Led by Hotel Director Justin Brend, The Park Hotel is renowned for its exceptional standards of service and hospitality. This success is attributed to the remarkable team of individuals who tirelessly work behind the scenes. Each team member brings their own unique qualities, but all share an unwavering dedication to their craft.

The team at The Park Hotel is defined by their unwavering commitment to excellence. They go above and beyond to ensure that every guest feels welcomed and taken care of. Whether it's recommending local attractions, resolving an issue, or simply providing a friendly smile, our team is always ready to assist.
Scroll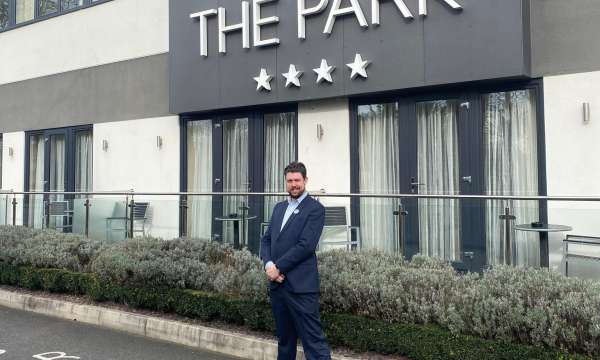 Steve Ashford
Hotel Manager
In October 2001, Steve began working as a part-time waiter while he was still studying at college. However, he soon realised that he didn't want to go to university. Instead, he made the decision to embark on a career with the Brend Collection. Steve's hard work and dedication paid off, as he was later promoted to the position of assistant manager at The Park Hotel. Throughout his career, Steve demonstrated his commitment to personal growth and professional development. In 2014, he gained valuable experience working at The Imperial Hotel, further enhancing his skill set and knowledge within the hospitality industry. This experience proved to be instrumental in his subsequent promotion to the esteemed position of hotel manager at The Park Hotel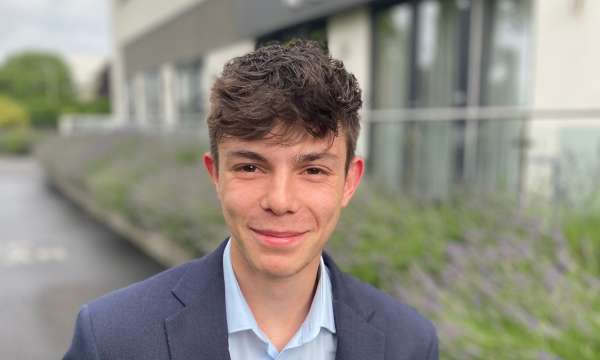 Luke Hearn
Junior Assistant Manager
Luke went to college to study mechanics, where he realised mechanics wasn't where his heart was and his passion lay behind the bar. Eager to find bar work but with nothing available, Luke took a gamble and applied to be a porter at The Park Hotel in 2019 in hopes his hard work might one day pay off. Shortly after, Luke welcomed a new role behind the bar where he joined the Brend Academy studying a level 2 Hospitality Team Member apprenticeship specialising in food and beverage service. Fast forward to May 2022, Luke was promoted to Junior Assistant Manager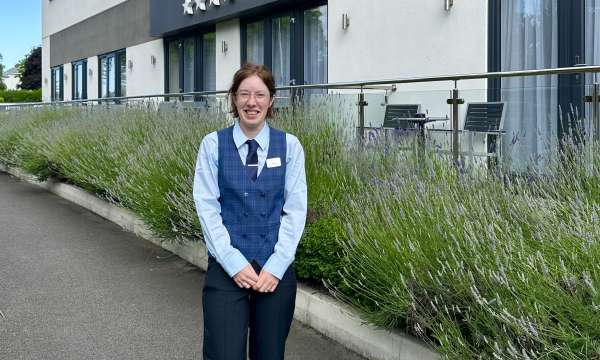 Marie Woolacott
Hotel Supervisor
In 2007, Marie embarked on her career within the Brend Collection, starting as a commis chef at The Barnstaple Hotel. Seeking new opportunities, she transitioned to The Park Hotel in 2015, continuing her culinary journey. However, circumstances changed when the COVID-19 pandemic struck. As the hotel gradually reopened, Marie seized the chance to contribute in various areas she hadn't previously considered. This led to a change in career for Marie switching roles and joining the bar team. As we fast-forward to 2023, Marie has continued to advance, securing a position as Hotel Supervisor.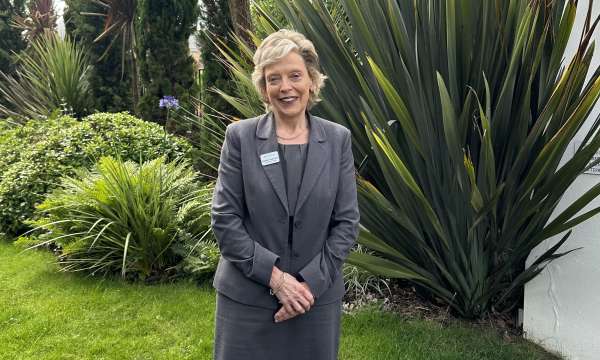 Sandra Handford
Head Receptionist
Sandra has established a long-standing career with Brend Collection, making her an invaluable asset to The Park Hotel. Sandra has been an integral member of our team for more than two decades, demonstrating unwavering dedication throughout her tenure. Initially joining the hotel as a waitress, she transitioned to the Reception team in 2001. Within a short span of three years, her exceptional skills and commitment led to a promotion to Head Receptionist, a position she has held ever since. Sandra's extensive knowledge and experience have allowed her to successfully embrace and implement numerous changes over the years, making her an invaluable asset to the Reception department. One of Sandra's remarkable contributions is her ability to introduce and integrate new members into the team. She takes the initiative to train and support them, ensuring they have the necessary skills and knowledge to excel in their roles.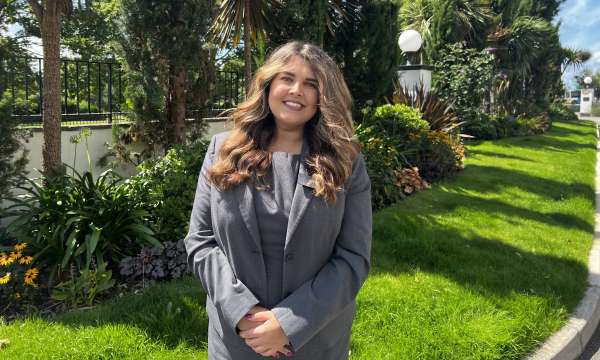 Charmaine Featherstone
Senior Receptionist
Charmaine embarked on her career journey as a waitress at The Barnstaple Hotel in 2014. Eager to explore different avenues within her profession, she decided to venture into new opportunities. In 2018, Charmaine made the transition to become a Receptionist at The Park Hotel. Her dedication and hard work did not go unnoticed, as in 2021 she received a well-deserved promotion to the esteemed role of Senior Receptionist at The Barnstaple Hotel before switching to The Park Hotel. Charmaine's commitment to her role as a Senior Receptionist is evident through her continuous professional development and her dedication to supporting her colleagues. Her leadership skills and motivation make her an ideal role model for others. Charmaine's positive attitude and exceptional customer service contribute to the success of the organisation, making her an invaluable member of the team.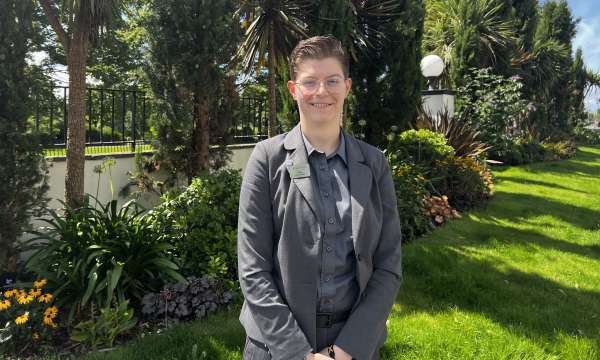 Fran Du Cros
Receptionist
In 2021, Fran joined The Park Hotel as a Receptionist, displaying her enthusiasm for learning and immersing herself in all facets of the Hospitality Industry. Alongside her duties at the reception desk, Fran eagerly assisted in various other departments, including Housekeeping and the Restaurant, as well as actively contributing to the Events Team, providing valuable support and assistance. In the year 2022, she embarked on an Apprenticeship program to obtain a Level Three Business Administration Qualification. Upon successful completion of this qualification, she has since been utilising her acquired skills in her current job role, enhancing her knowledge and making significant contributions to the team. Furthermore, Fran has actively participated in Workshops specifically designed for in-house training in the field of Reception, with the aim of further advancing her professional skill set and paving the way for her career progression.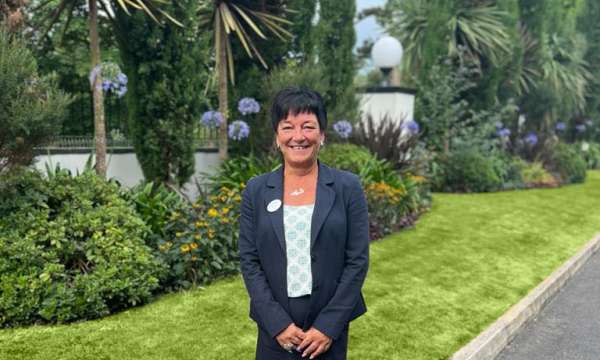 Shelley Blundell
Human Resources
Shelley first joined the Brend Collection in April 1987 as a student from Blackpool & The Fylde College where she was studying Hotel Catering and Institutional Management. Carrying out what should have been her 26-week work placement at The Victoria Hotel in Sidmouth. Shelley was promoted to Restaurant Manager at The Park Hotel in North Devon in August 1989. Over the next few years, Shelley experienced personal milestones which took her away from work but she always found her way back, from working in central reservations to her current position of Human Resources.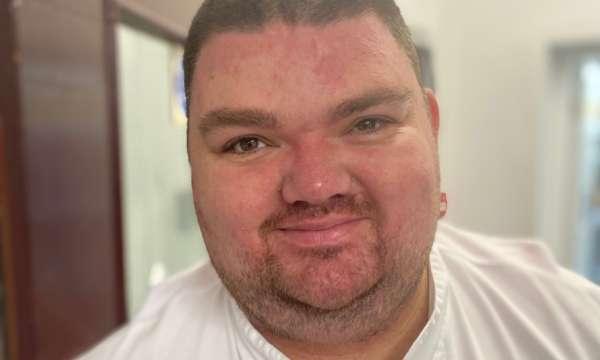 Pete Woolacott
Head Chef
Pete has been an asset to the Brend Collection for 22 years. Having had a week's work experience at The Barnstaple Hotel in 1999, Pete discovered his passion for making people happy through his dishes. Pete started his career at The Imperial Hotel, before heading over to The Barnstaple Hotel as a Commis Chef where he advanced his culinary skills landing him a position as Head Chef before finding a spot at The Park Hotel in 2021.